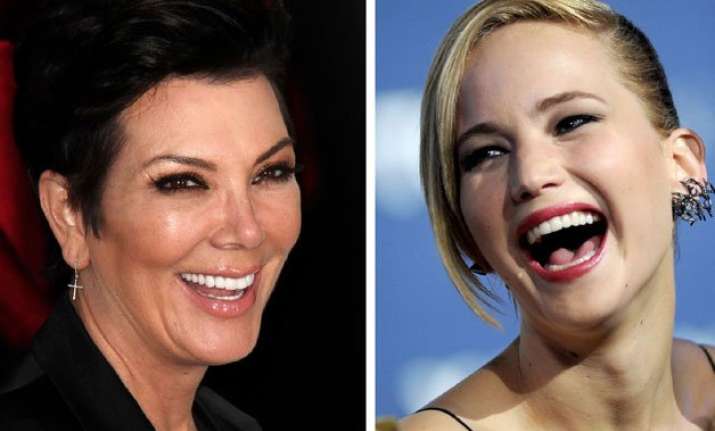 Los Angeles: Actress Jennifer Lawrence was surprised when her favourite "Keeping Up with the Kardashians" personality Kris Jenner was invited to her birthday party and the pair drank wine and sang karaoke together.

"Jen (Kris Jenner) celebrated her birthday with a bunch of her closest friends at a private home in the Hills. Her friends actually reached out to Kris Jenner to invite her to celebrate Jen's birthday since Jen is such a reality TV junkie and loves 'Keeping Up With the Kardashians,'" a source was quoted as saying by US Weekly magazine, reports femalefirst.co.uk.

After consuming lots of wine, Kris became "very tipsy" according to the source and she later shared a photograph of the Oscar-winning actress hugging her in the "Serena" actress's bed.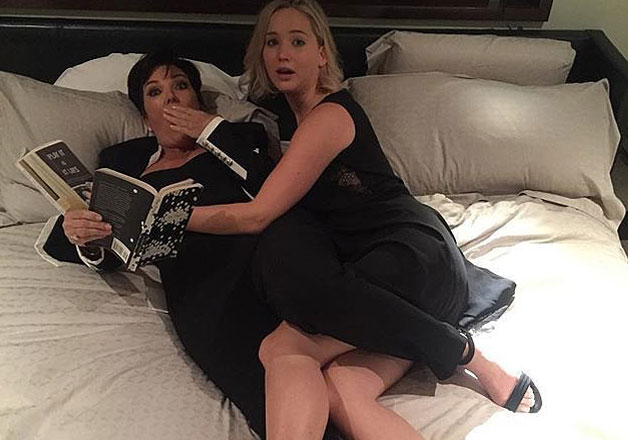 "Kris arrived after just having landed back in L.A. She was drinking lots of white wine and got very tipsy. She even got to a point where she said, 'I have to stop drinking!' Kris asked Jen to be her date to the FYF Fest Sunday to see Kanye (West) perform too," said the source.

Kris wrote next to the photograph on photo-sharing website Instagram:"Happy Birthday you piece of s***t... God I love you #Jenniferlawrence thanks for making this night a night to remember.....even if we did get caught... I love you Happy Birthday Gorgeous!!! #Bible #momager #doll. Photo cred @coreygamble (sic)"