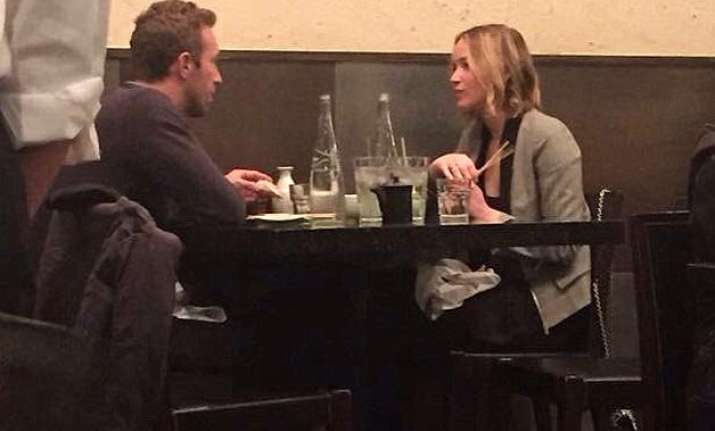 Los Angeles: Actress Jennifer Lawrence and Chris Martin were spotted looking "very friendly" during a candlelit dinner date at an Italian restaurant here.
"The Hunger Games" actress and Coldplay frontman, who first started dating last summer, are said to have ordered a number of dishes and shared a dessert while sitting at a candlelit table for almost two hours after entering the eatery through the back door last week.
"They looked happy and just focused on each other. They were smiling, talking and very friendly," a source told People magazine.
Although neither Lawrence nor Martin, who split from wife Gwyneth Paltrow last year, have confirmed their relationship publicly, they are believed to be completely on the same page when it comes to their romance.
A source said previously: "Even though they are both busy, the relationship is solid. They see each other when they can."
The 24-year-old beauty is said to be okay with coming second to Martin, 37, and Paltrow's children, Apple and Moses.
"Jennifer understands that the children come first with Chris and his relationship with Gwyneth is based around the family and it will always be a part of his life. Things are good between them," the source added.