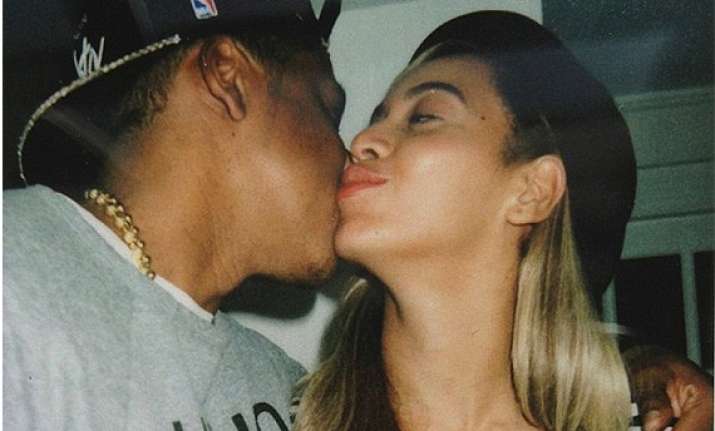 Los Angeles: It seems that rapper Jay Z is in no mood to lose his wife and pop icon Beyonce. He got cosy with her on stage and even kissed her to prove that they are going strong despite rumours of cheating doing the rounds.
The rapper continued to put rumours that he cheated on Beyonce behind him as he tenderly kissed her on stage in front of thousands Friday night in New Jersey, reports dailymail.co.uk.
The couple are currently performing throughout the US on their On The Run tour, and each night so far they've made a point of demonstrating their affection for each other.
Their outpouring of love comes after Lady Marmalade singer Mya emphatically denied rumours that she had an affair with the 44-year-old entrepreneur.