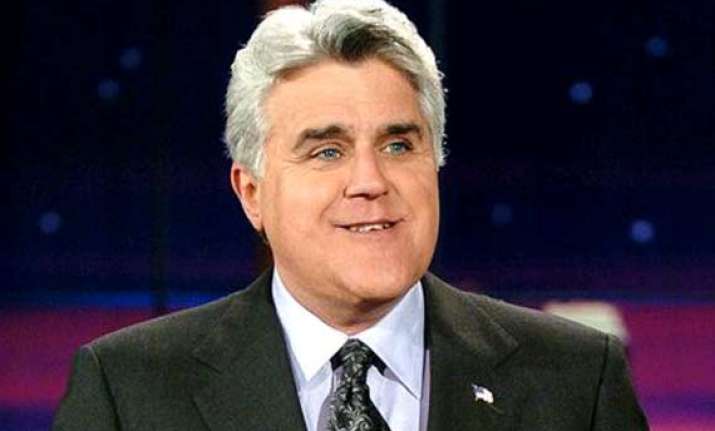 Los Angeles: Jay Leno finished filming the last episode to his talk show "The Tonight Show With Jay Leno", which ended his association with it.
The 63-year-old, who has been associated with the show since over 20 years, fought back tears as he wrapped up the final episode Feb 6 shot at the Burbank Studios in California.
"Boy this is the hard part...the first year of this show I lost my mom; the second year I lost my dad. Then my brother died and after that I was pretty much out of family," he said at the end of the episode.
"The folks here became my family. When people say to me, 'Hey, why don't you go to ABC, why don't you go to Fox?' - (but) I didn't know anybody over there. These are the only people I know," he added.
Leno was joined by many popular Hollywood celebrities including Kim Kardashian and Billy Crystal, who led everyone in a comedic rendition of "The Sound Of Music"s "So long, farewell" along with Jack Black. They were joined by "The Big Bang Theory" star Jim Parsons, chat show legend Oprah Winfrey and Sheryl Crow.