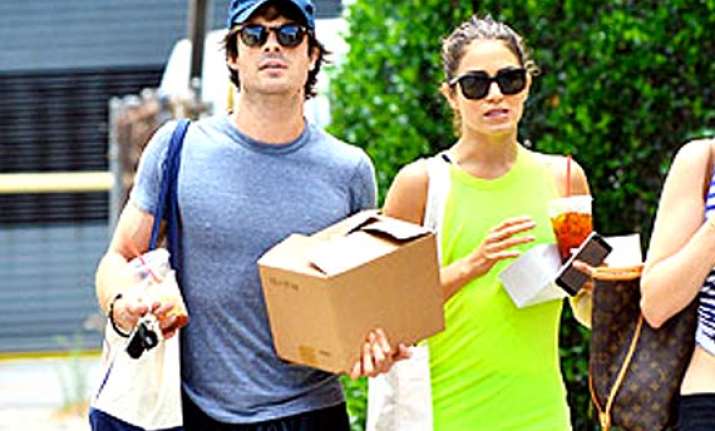 Atlanta:  Actor Ian Somerhalder and actress Nikki Reed are reportedly house-sharing here, so that they can spend time together while the "The Vampire Diaries" star shoots for the next season of the show.
Rumours that the "Twilight" beauty and Somerhalder were dating first sparked after they were spotted at a market last month. They have now have moved in together, reports femalefirst.co.uk.
"(Nikki) goes to the set every day," said a source.
It is also believed the two share a property in Los Angeles, California, as well.
The actor's relationship with the brunette beauty has been fast moving as he announced earlier this month that he and Reed had adopted a horse together.