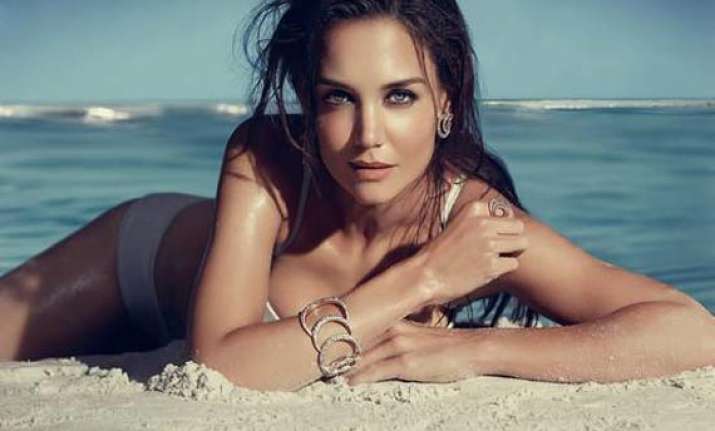 New York, Dec 17 : Actress Katie Holmes' svelte figure has been named 'best revenge body' of 2012, in an annual list compiled by Fitness magazine.
The 33-year-old split from superstar husband Tom Cruise in June after six years of marriage and won full custody of their daughter Suri, 6.
The magazine ranked the 33-year-old actress' figure slightly ahead of singer Katy Perry's post break-up body, reports contactmusic.com.
Holmes is frequently spotted attending spinning classes here at the popular celebrity exercise centre Soul Cycle. She also maintains her petite curves by sticking to a diet rich in vegetables and fruit.
Blake Lively was awarded 'best legs' in the poll, while Jennifer Lawrence was voted 'best curves'.