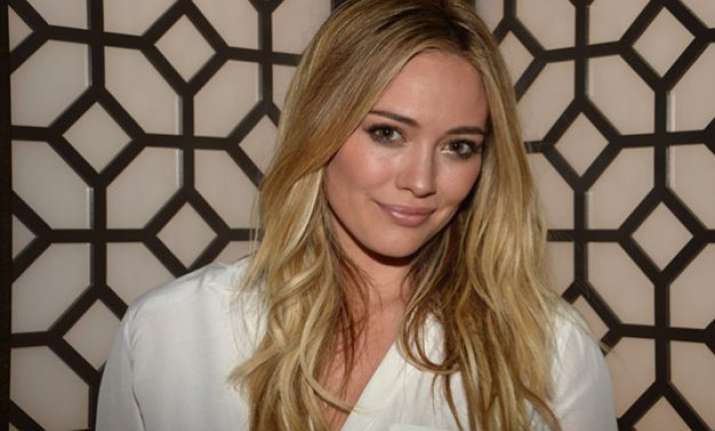 Los Angeles: Actress Hilary Duff took to social media to share an image of herself in an itsy-bitsy bikini, which shows off her toned body.
She shared the image on Instagram on March 15.
The actress of "A Cinderella Story" fame is seen sans make-up, and has wet hair. As for her bikini, it's a black scallop one teamed with very low-riding bottoms, reports aceshowbiz.com.
The mother-of-one captioned the image as "Hey #moms #westillgotit #loveyourbod."
Duff, who is currently vacationing with her girl friends, posted another photograph of herself with her two-year-old son Luca kissing on the beach.
"Never knew love before," she wrote alongside it.
Over the weekend, the actress shared some photographs of her getaway. One of them showed her taking a dip in the ocean, while in another, she is seen enjoying margarita with a female friend.