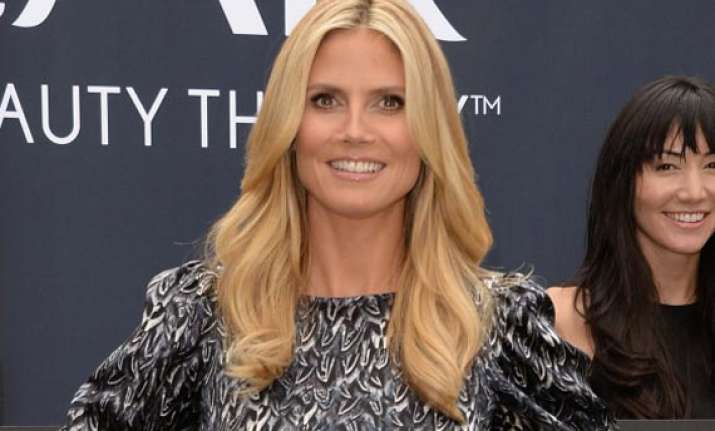 Berlin, June 3: Model Heidi Klum flaunted a blingy hat while celebrating her 40th birthday. (17:12)
The guests were also asked to wear stylish hats for the birthday bash on Saturday.
Klum posted pictures of herself and guests posing with hats and hat-shaped cakes on Twitter, reports femalefirst.co.uk.
"Thanks to fans and friends for all the wishes, flowers, balloons and gifts. Fun day. Thank you," she wrote.
Model and reality TV star Yolanda Foster was also spotted donning a hat at the party.