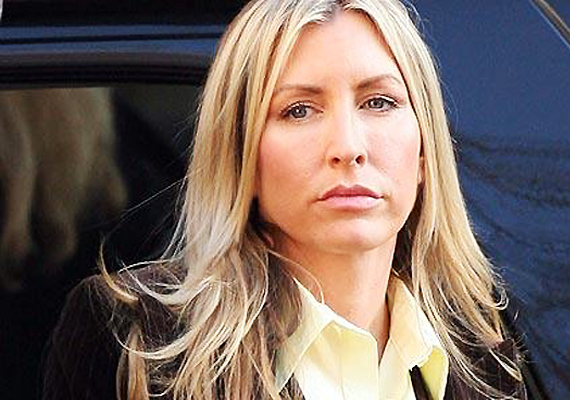 New York, Feb 10: Heather Mills, the former model who was once married to Paul McCartney, testified forcefully on that there was no doubt her phone had been hacked by a UK journalist.

Speaking before a judge-led inquiry into British media ethics, Mills said dozens of messages between her and the former Beatle were intercepted by a journalist working for British newspaper group Trinity Mirror.

She said the incident happened after a fight she and McCartney had had in January 2001, when McCartney, then her boyfriend, bombarded her with phone calls.

The messages left for Mills by McCartney are at the centre of the allegations against CNN star interviewer Piers Morgan, who is a former editor of the Daily Mirror tabloid.

She recalled that there were "about 25 messages" asking for forgiveness and that McCartney had even sang on one of the messages.

She said she found it strange that the messages were listed as having been listened to even before she had accessed them, but said she didn't realise what had happened until the journalist, unnamed for legal reasons, called her up and confronted her with details.

"I said: 'there's no way that you could know that unless you have been listening to my messages', and he laughed," she told the inquiry.

The lawyer assisting the inquiry was quick to point out that the journalist involved was not a Daily Mirror journalist or working under the supervision of Morgan at the time.

However in 2006, Morgan wrote that he had once been played an apologetic message left by McCartney for Mills, describing it in detail and noting that McCartney even sang 'We Can Work It Out' on the message.

Called before the U.K. inquiry last year, Morgan denied ordering anyone to hack a phone or writing stories based on hacked messages.

He acknowledged listening to Mill's voicemail message but stubbornly refused to say anything about how he had gotten it.

Morgan even left open the possibility that the voicemail had been played to him with Mills' approval, but Mills said Thursday that was impossible.

"Never," she said. "Never ever."

Mills married the popular McCartney in 2002 and had a daughter with him before they divorced in 2008.

She sought and got a substantial divorce settlement, becoming a tabloid hate figure after they separated. She is a fierce critic of tabloid journalists in general and Morgan in particular.

Earlier the inquiry heard from the founder of photo agency 'Big Pictures', Australian Darryn Lyons.

Lyons, who wrote a book entitled "Mr Paparazzi: My Life as the World's Most Outrageous Celebrity Photographer," defended his industry's employees and the practice of confronting celebrities in the street.

"I don't agree that people should be hounded up and down the street all day in any shape or form, but I do agree that people, as a part of historical.. as a part of history, should be photographed in public places - absolutely and I'm adamant about it. We have free press and a free press should be able to work in public places," he said.

The Leveson inquiry was set up in the wake of Britain's tabloid phone-hacking scandal, which shocked the country with revelations that journalists at Rupert Murdoch's News of the World routinely eavesdropped on the private communications of those in the public eye.

Several journalists have been arrested, top media executives have resigned, and Murdoch closed the 168-year-old tabloid in July.