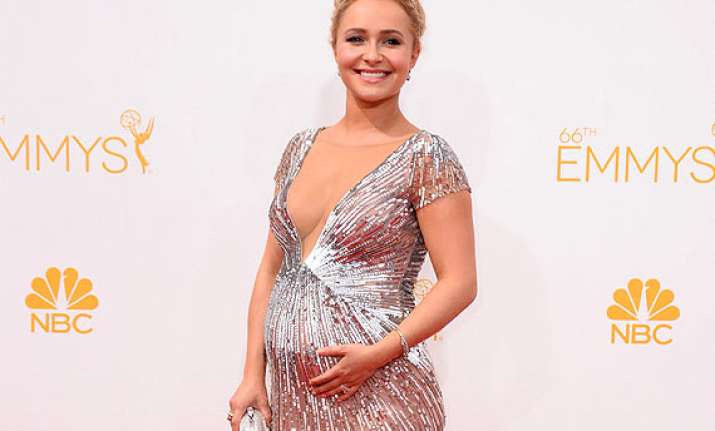 Los Angeles: Actress Hayden Panettiere, who is engaged to Ukrainian boxer Wladimir Klitschko, accidentally revealed the gender of her unborn child.
This will be the first child for both.
The "Nashville" star made her first public appearance with her baby bump Monday at the 2014 Primetime Emmy Awards red carpet, and revealed she and fiance Klitschko are preparing for a baby girl.
The blonde beauty gushed about her pregnancy, and told E! News: "I'm thrilled. I can't wait for her to come out."
Picking up on Panettiere's gender slip, TV journalist Giuliana Rancic asked, "Girl?", prompting the actress to reluctantly confirm a daughter is on the way.
She added that she wanted to find out the sex of the baby because she "likes to shop for her baby girl and paint the room appropriately".