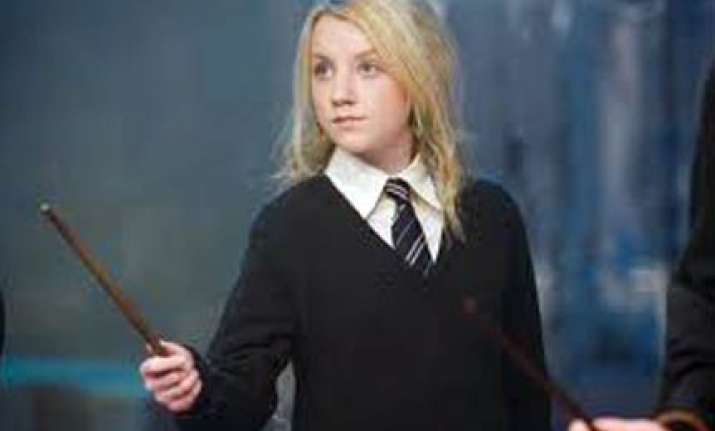 London: Harry Potter star Evanna Lynch has revealed how the books' author saved her from anorexia. 
The Irish actress had the deadly eating disorder for two years from 11 and wrote to J K Rowling begging for help, reports the Sun. 
"I told her the books gave me hope, particularly Luna Lovegood," said Evanna, who went on to play the character in the films. 
"I told how I looked up to her. She wrote back and was like a counsellor. She told me anorexia is destructive, not creative, and the brave thing was not to succumb to it," she added. 
"I told her I'd love to be in the films and she encouraged that but said I'd need to be well to do so. In the end I think that's why I recovered," said Evanna.