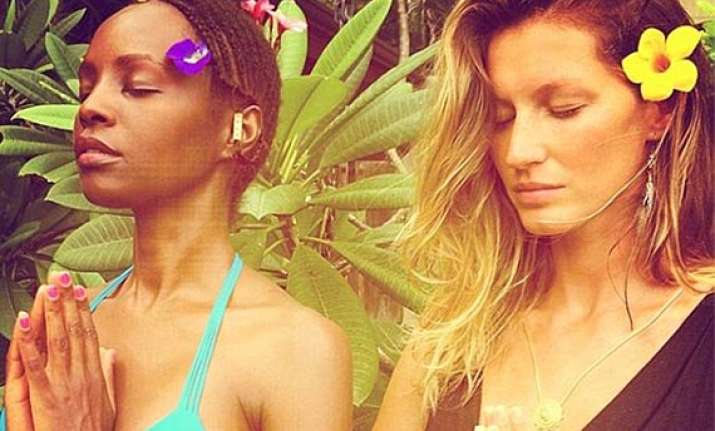 San Jose: Supermodels Gisele Bundchen has undertaken three days of meditative silence while on vacation in Costa Rica.
The Brazilian supermodel is currently on vacation in Costa Rica with fellow model Kiara Kabukuru and the two have embarked on the challenge to find their inner Zen, reports contactmusic.com.
Posting a photo of her and Kirara posing with their hands together in prayer via her Instagram account, Gisele wrote on Twitter: ''Here we go... 3 days in silence. #goinginward (sic)."
Bundchen, 34, and Kabukuru, 39, seem to be trying to rejuvenate themselves on the break as at the weekend. The former re-posted a image of a basket of vegetables that her personal raw food chef Joanne Gerrard Young had tweeted stating the two beauties were "starting" their "juice cleanse".