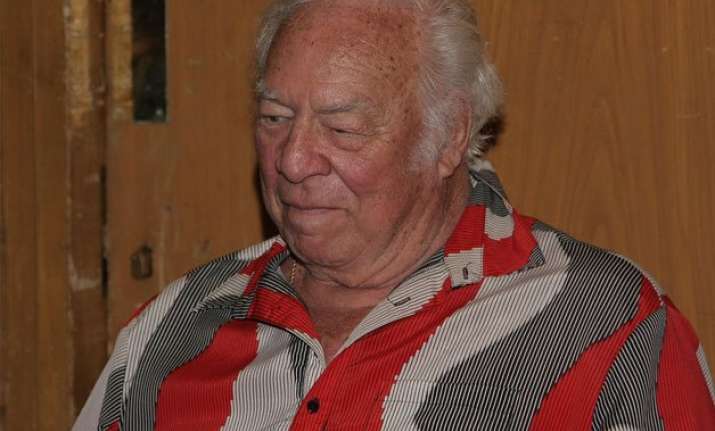 Los Angeles: George Kennedy, who won an Oscar for a supporting actor for his role alongside Paul Newman in the film "Cool Hand Luke", has passed away. He was 91.
Kennedy died in Boise, Idaho, on Sunday. His grandson Cory Schenkel wrote about Kennedy's demise on his Facebook page, reports variety.com.
Kennedy appeared in all four of the "Airport" movies of the 1970s as Joe Patroni, the reluctant, cigar-chomping but highly effective chief mechanic who could be counted upon when the chips were down and supreme expertise was required.
He also delivered a power-packed performance in 1975's "Earthquake" as the hearty, sentimental police sergeant Slade.
Kennedy toiled on TV for much of the 1960s. He occasionally appeared in supporting roles in high-profile films such as "In Harm's Way", "The Sons of Katie Elder", "The Flight of the Phoenix" and "The Dirty Dozen".
He finally burst into the public consciousness with his 1967 role as Dragline in "Cool Hand Luke", in which he was second-billed and held his own alongside star Paul Newman.
During the 1970s, he made two attempts at starring in his own television series: 1971's brief "Sarge", in which he played a priest with a police background, and 1975's "The Blue Knight".
Most recently he appeared in the 2014 crime drama remake "The Gambler", starring Mark Wahlberg.
Kennedy was born in New York City to parents in show business. He first appeared onstage at the age of two, but later he spent 16 years in the US Army, ultimately working for Armed Forces Radio.
He participated in the opening of the Army Information Office, which provided technical advice to the entertainment industry. A role as technical adviser to "The Phil Silvers Show" led to his early career in television.
The actor also wrote a few books: the murder mysteries "Murder on Location," published in 1983, and "Murder on High, released in 1984. His autobiography, "Trust Me" was published in 2011.
Kennedy was married four times.
He is survived by fourth wife Joan McCarthy and two children from Wurman.