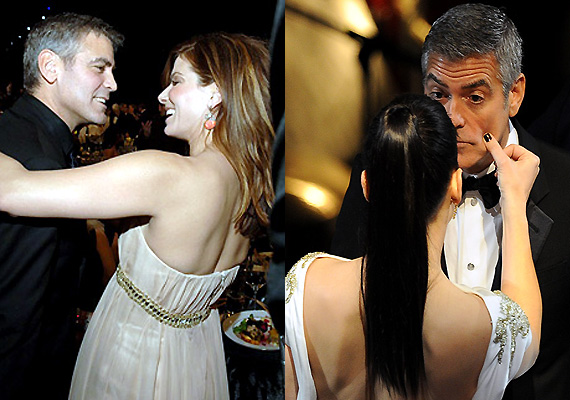 Los Angeles, July 30: Actor George Clooney is known for being a prankster on sets, but while working on the movie "Gravity", he couldn't manage to pull a fast one on his co-star Sandra Bullock because the movie was so tough and kept them busy.
Bullock has revealed that she was excused because of the hectic schedule, reports femalefirst.co.uk .
"There was a truce... This film was so hard - pranks had no place. We had no downtime. How are you going to prank someone who's hanging from a scaffolding where 12 wires are rigged up all day," Bullock said.
"We had a truce from the very get-go because that just wasn't the appropriate place to prank someone," she added.
Directed by Alfonso Cuaron, "Gravity" is thriller, slated to release late August.