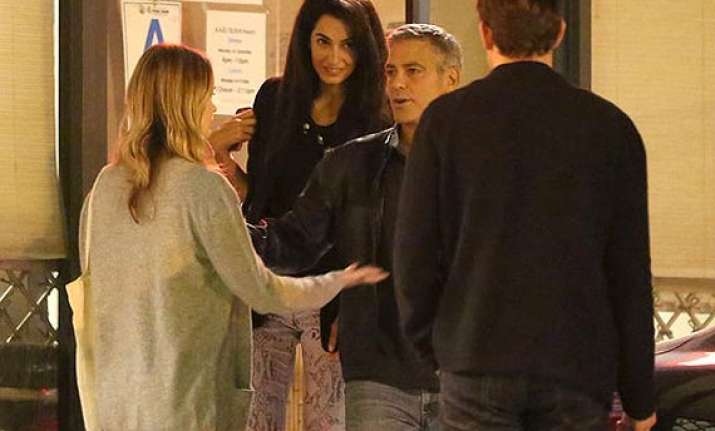 Los Angeles, Actor George Clooney won over his fiancee with a "series of flirty" emails, telling her that she is "hottest human rights lawyer in the world", after meeting her at a charity fundraiser.
The "Monuments Men" actor met lawyer Amal Alamuddin at a small charity fundraiser in September last year and after being instantly attracted to her, he resorted to sending her messages online since she refused to take his number, reports contactmusic.com.
He emailed her saying: "I think the reported hottest man in the world should meet with the hottest human rights lawyer in the world."
A source told The Daily Mirror newspaper: "At first Amal was playing very hard to get and would not take his phone number, which simply made George even more intrigued.
"In the end he managed to get her email address and began sending her a series of flirty messages. He was very up front and joked about the fact they were both ­considered the hottest people in their respected ­professions.
"It was all very tongue in cheek but it got the ball rolling. Amal found it funny, but she still made him wait a few days before replying."