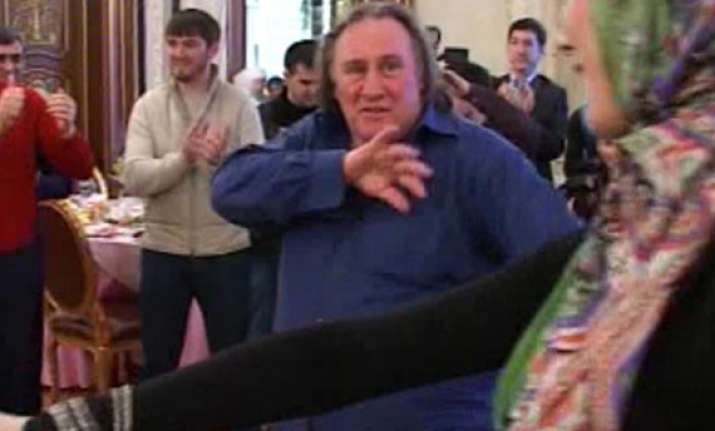 Moscow, Feb 26: French actor Gerard Depardieu plans to make a movie about Chechnya, the regional government said.
"I want to film a movie here to show that one can make a movie in Grozny, a big movie," said Depardieu, who received Russian citizenship in January from President Vladimir Putin.
"I can't disclose any details about the movie, but I know we will come back here, and it's only the beginning," the actor said.
Chechen leader Ramzan Kadyrov turned up at the Grozny airport to meet Depardieu, who flew in after visiting Mordovia, where he officially accepted his Russian residence registration.
Depardieu also received ownership documents for a five-room apartment in Chechnya, Kadyrov said.
"I have just handed to Gerard Depardieu the documents for a five-room apartment and a certificate of honorary citizenship of the Chechen republic," Kadyrov wrote on his page in the Instagram photo website.
It was not clear if the apartment was given to Depardieu or whether he had purchased it himself.
Depardieu renounced his French citizenship ahead of the government's planned implementation of a 75 percent tax rate for annual earnings above $1.3 million. Russia has a single-band income tax of just 13 percent.
Chechnya is a North Caucasus region which has been at the centre of over two decades of violent conflict between Islamist separatists and forces loyal to Moscow.
Kadyrov also hosted a dinner in Depardieu's honour along with a show by Chechen dancers.
Russian state TV showed Depardieu joining in a traditional Caucasus dance known as the "lezghinka", with a locally-dressed woman, and cheerfully hugging Kadyrov.
Kadyrov has previously hosted famous actors on visits to the republic, including Jean-Claude Van Damme and Hilary Swank.