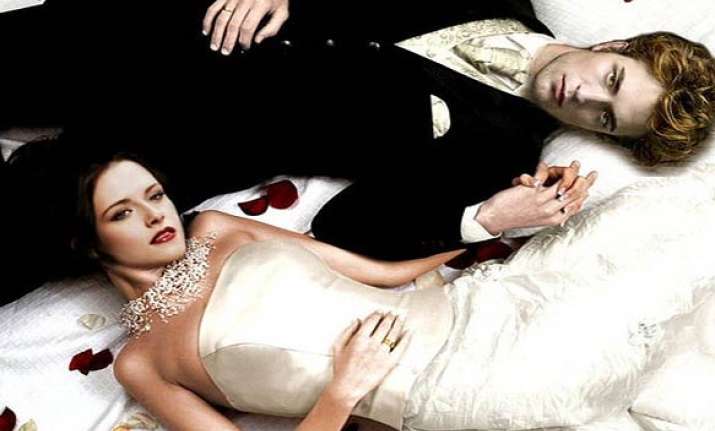 Los Angeles, Aug 23 : There are three months remaining until "Breaking Dawn" hits theaters and to tide fans over the movie studio behind the "Twilight" films has released a batch of photos from both Bella and Edward's wedding and honeymoon and the making of those scenes.

In the photos we see Kristen Stewart's Bella getting ready for her wedding to Edward Cullen, Kristen Stewart and Robert Pattinson talking to director Bill Condon while in a bed together and a scene with Bella touching her stomach while on the phone.

In the movie, Bella gets pregnant while on her honeymoon with Edward and their unborn baby causes problems among both the werewolf and vampire communities.

"Breaking Dawn - Part 1" opens November 16 in countries like France and Italy.It opens November 17 in Australia, Thailand and Hungary and November 18 in countries like the United States, UK and India.