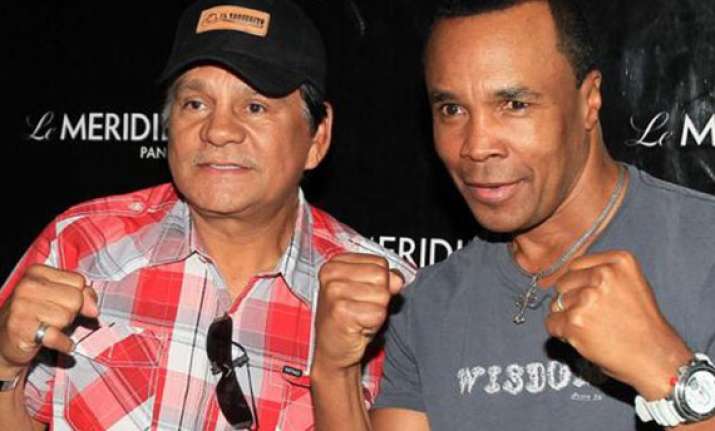 Panama City, Feb 26: The great rivalry between champion boxers Sugar Ray Leonard and Roberto "Hands of Stone" Duran will be depicted in a documentary, filmmaker Eric Drath said here.
"The rivalry between Leonard and Duran was so great, it was like a Super Bowl, so there's a good opportunity to talk about both athletes," said Drath Monday at a press conference, where both former boxers were also present.
The two men faced each other in three title bouts during in the 1980s.
Panama's Duran won the first fight on a decision in 15 rounds in Montreal, but the American defeated him in the next two bouts in New Orleans and Las Vegas.
Drath said the filming will be done both in the US and Panama.
The director made it clear that his work has no relationship with the Hollywood feature film on Duran that is expected to be filmed this year starring Gael Garcia Bernal as the boxer.
Leonard, 57, said he was very happy to be in Panama, a country he is visiting for the first time, where both Duran and the Panamanians have been great hosts to him.
The 61-year-old Duran, meanwhile, joked that he was at the press conference because he wanted a fourth fight with Leonard.