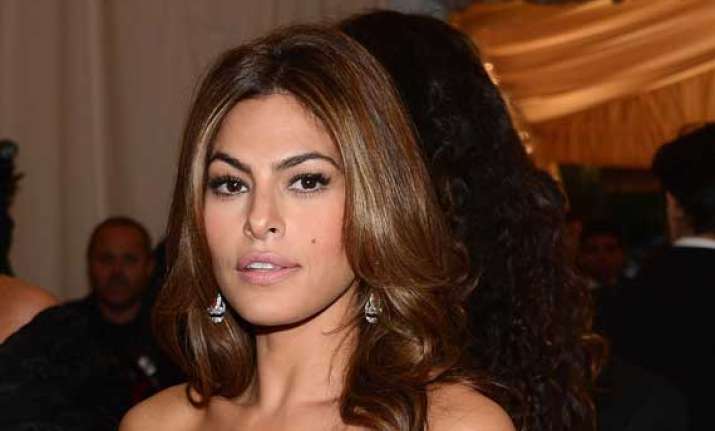 New York: Actress Eva Mendes has launched her first womenswear collection with fashion retailer New York & Company. She says it was challenging for her to create the line.
The 39-year-old's collection was launched here Wednesday night.
"The challenging part of this process was knowing that I had women, especially my sisters, counting on me to make them look good," huffingtonpost.com quoted Mendes as saying.
The actress looked stunning in a chic monochrome ensemble for the launch party and insisted she would wear each item in her collection. She is also looking forward to customer feedback.
"I take this very seriously. There isn't a piece in my collection that I won't wear. I can't wait to get feedback from women about what works for them and what doesn't. I hope I don't disappoint them," she said.
The brunette beauty also said that her collection was intended for women of all shapes and sizes as she wants them to feel confident in their clothes.