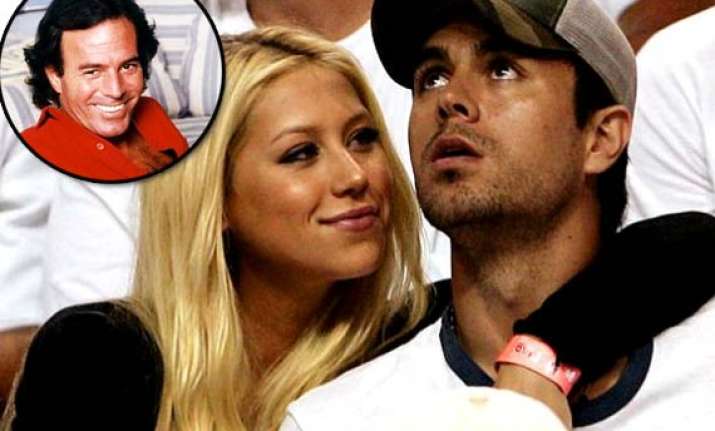 Los Angeles: Singer Enrique Iglesias' father and Spanish singer Julio Iglesias says he has never been in the same room as his son's girlfriend, former tennis player Anna Kournikova, and that he has never met her.
The 38-year-old singer is in a relationship with the Russian tennis player for 12 years, reports femalefirst.co.uk.
Julio told Billboard magazine: "The last 14 years, 15 years of my life have flown by. And that's the only way I can truly explain it. There's no reason why - it's not his fault, and it's not my fault."
Enrique started dating Kournikova after meeting her on the set of his "Escape" music video in 2001.
He said that he has no plans to get married.
"I'm not against marriage, not at all, but when you've been with someone for such a long time, I don't think it's going to bring us closer together. I don't think it's going to make us any happier," said Enrique.