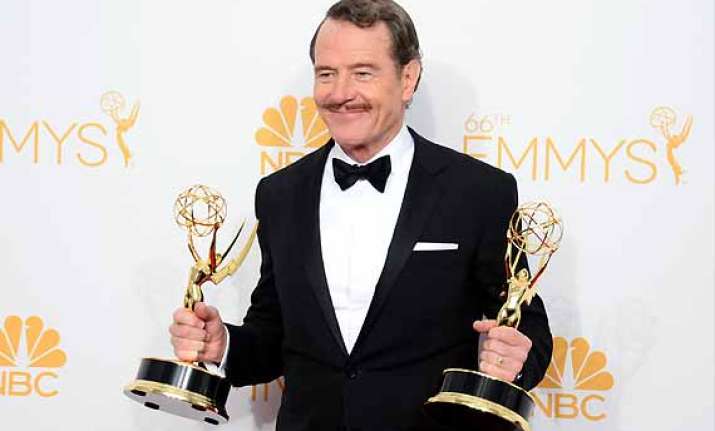 LA: Bryan Cranston, the memorable meth kingpin Walter White on "Breaking Bad," is the winner of his fourth Emmy Award for best actor in a drama.
Cranston previously won the Emmy in 2008, 2009 and 2010 and won a Golden Globe as best dramatic actor earlier this year. It was his last chance for a major award for the role since the series aired its finale nearly a year ago.
But Emmy voters had a long memory, particularly for the last episode as White met his maker.
Cranston beat the reigning Oscar winner for best actor, Matthew McConaughey, nominated in this category for his role in "True Detective."