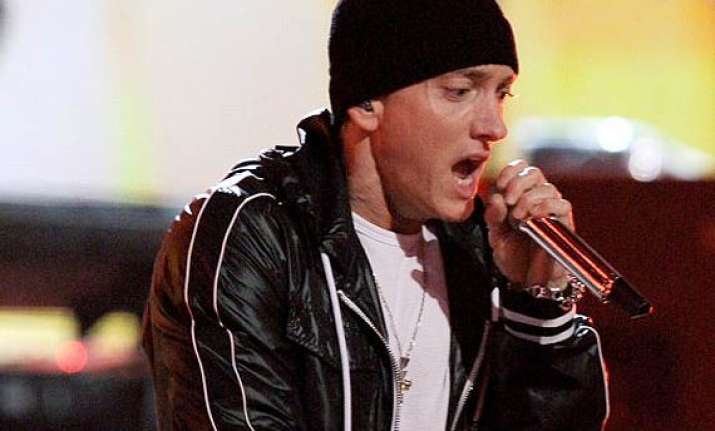 Los Angeles, Singer Eminem believes that working with live musicians brings a "new element" to his shows.
The "Rap God" hitmaker, who has announced a headline gig at Wembley Stadium in July after being turned down for Hyde Park because he didn't have royal seal of approval, insists he's happy to be the first rapper ever to headline at the venue and can't wait to play with live musicians. 
"It's definitely better, it definitely brings a whole new element to it. There are more things to do with your hands. It's a whole different energy, it's louder, it's more in your face, it's more explosive. For me, music is about feeling and energy and all that," contactmusic.com quoted Eminem as saying. 
Song selection for live performances is important, he believes. 
"We always try to mess around with the order of things. There are certain songs that just, for some reason or another, they don't work as good live. You have to go with the ones that work best to perform live. Sometimes we'll (also) add ones in we haven't done in a while," added Eminem.