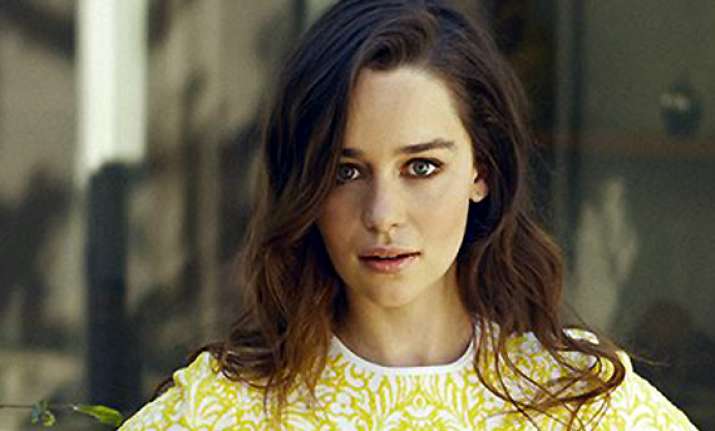 Los Angeles: "Game Of Thrones" actress Emilia Clarke had a bad expedience on the sets of the show when her horse went wild and she struggled to control it.
The horse bolted and both the actress as well as her horse had to be calmed down by her co star Iain Glen, reports contactmusic.com.
"You ask someone, 'Can you ride?'...as an actor you're trained to say yes. But it's one thing doing some riding on a Welsh holiday with your family...Luckily, Iain managed to calm me and the horse down at the same time," The Observer magazine quoted Clarke as saying.
The actress plays Daenerys Targaryen, while Glen essays Ser Jorah Mormont in the drama series.