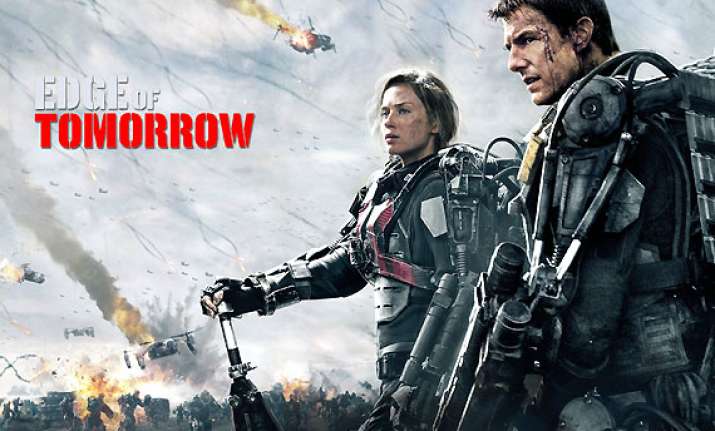 The 3D effect does make you experience the battle first hand, but the involvement overall is not at all overwhelming.
Film:
"Edge of Tomorrow";
Cast:
Tom Cruise, Emily Blunt, Bill Paxton, Brendan Gleeson, Noah Taylor and Kick Gurry;
Director:
Doug Liman;
Rating: ***
Director Doug Liman's "Edge of Tomorrow" is a shrewdly crafted concept heavy sci-fi film that gets ridiculously complicated, hauntingly bizarre and inexplicably silly at times.
Packed and fatalistic humour, set in a futuristic world that is attacked by extraterrestrial aliens called Mimics, the film with its flimsy, one-dimensional approach to desperation and annihilation, takes liberties with its audience's expectations.
The narration unfurls with a news clip of a global calamity and an oft repeated statement, "All of humanity is at stake."