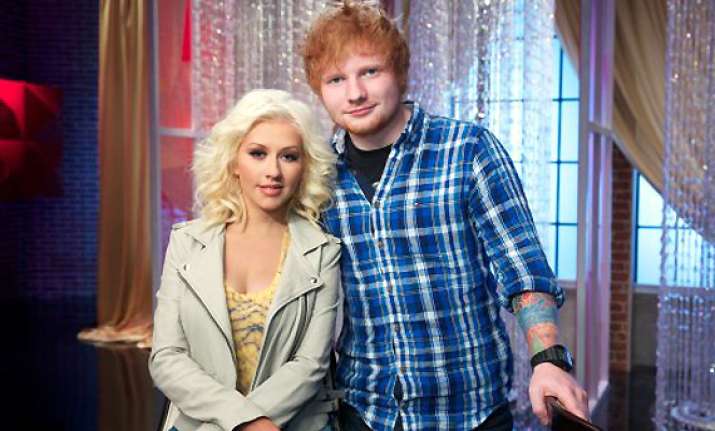 Los Angeles: Singer Ed Sheeran says he couldn't stop staring at singer Christina Aguilera's bosom when he met her for the first time.
The duo first met on the sets of reality show "The Voice", where Sheeran was an advisor for her acts.
"I went in and she was wearing this really, really tight white top without a bra. And I'm a 22-year-old boy and I'm meeting this girl for the first time, trying to be professional as hell.
"So I walk in there and my eyes just keep slowly going down. Then I kind of realise what I'm doing and my eyes go up again. So like yeah, I'm young - what can I say," thesun.co.uk quoted Sheeran as saying.