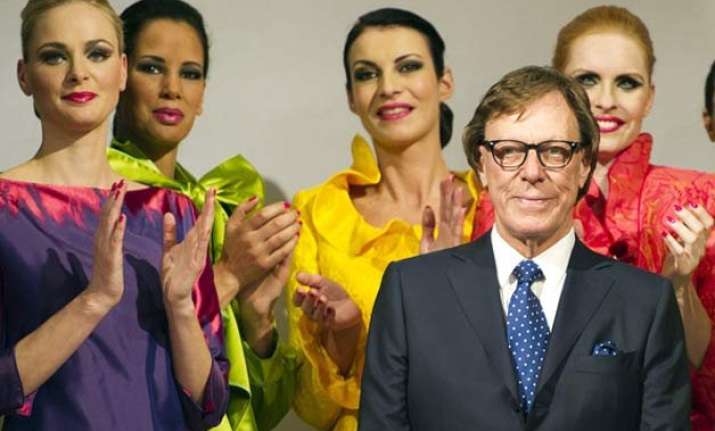 The Hague: Acclaimed Dutch couturier Frans Molenaar passed away at the age of 74, Dutch newspaper De Telegraaf reported Monday.
Molenaar broke a metatarsal and several ribs in a fall down the stairs last month. His condition had deteriorated since the accident and the injuries he sustained from the fall led to his death.
The couturier died Friday at the VU Medical Centre in Amsterdam, Xinhua news agency reported citing the newspaper. He will be buried Jan 15.
Molenaar was one of the Netherlands' best known fashion designers and his creations were worn by many Dutch celebrities. He first learned his trade by studying to become a tailor in Amsterdam and started his profession with an internship at Charles Montaigne in Paris in the late Fifties. He later worked for Gerard Pipart and Nina Ricci.
In 1960, Molenaar started his own business and in 1967 he opened his first shop in Amsterdam. He produced a total of nearly 100 collections, with the last one being presented in September 2014. This year would have been his 100th collection.
His designs were classic garments with a clear signature, often with geometric patterns, a simple design and many black and white motifs.
As Molenaar could not live from the earnings of couture alone, he turned to designing affordable suits for the Dutch retail clothing store C&A, with success. He not only designed clothes, but also glassware, bicycles, glasses, cars, urns and created a paint line.
The Dutch Fashion Week, which runs from Jan 16 to 26 in Amsterdam, will honour Molenaar, the organisers told De Telegraaf.