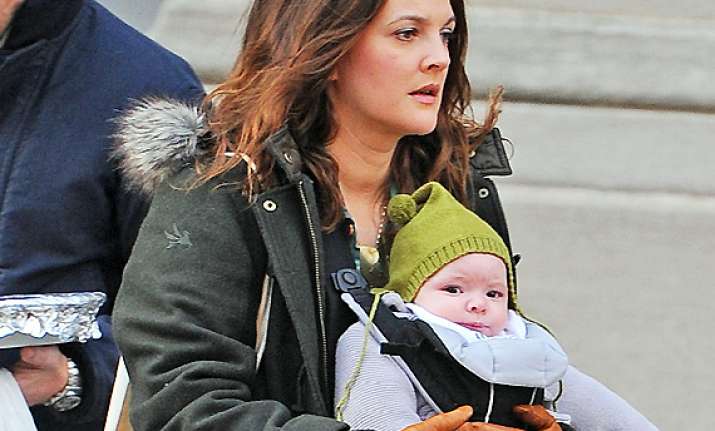 Los Angeles: Actress Drew Barrymore wants to have more children because she feels a single child gets lonely.
The 38-year-old wants her 10-month-old daughter, Olive, to have a younger brother or sister, reports eonline.com.
"I was an only child, and it was lonely," the actress says in the September issue of InStyle.
"Some people love it and thrive on the independence, but I want my kids to have other kids around. Maybe two kids, so they can run around life together, roll their eyes at their parents together like Rusty and Audrey Griswold from National Lampoon's Vacation. So however that's going to come about, it's gonna happen!" she added.