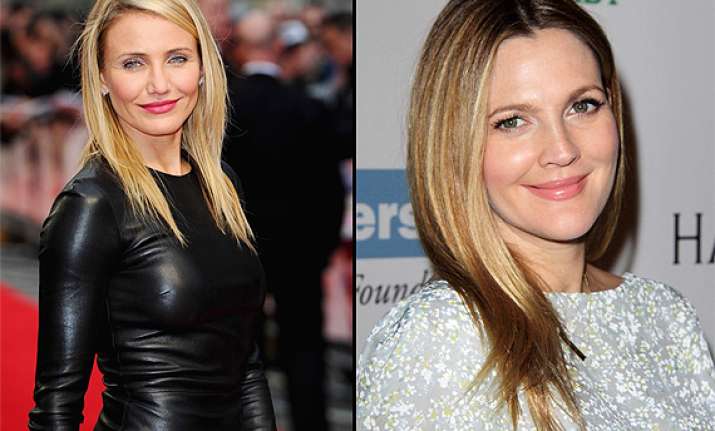 Los Angeles: Actress Cameron Diaz is set to meet her friend and actress Drew Barrymore's newborn daughter Frankie and is also ready to babysit.
Diaz had a big weekend as her new film "The Other Woman" hit the theaters, but her plans had nothing to do with work. Instead, she has plans to finally meet Frankie, who arrived April 22, reports people.com
"I haven't seen her yet but I'm going to this weekend," people.com quoted Diaz as saying.
"Drew is doing wonderfully," added Diaz.
The 41-year-old said that she was ready to move onto her next role that is babysitting.
"Of course I'll babysit. I'm an auntie!" the actress further added.