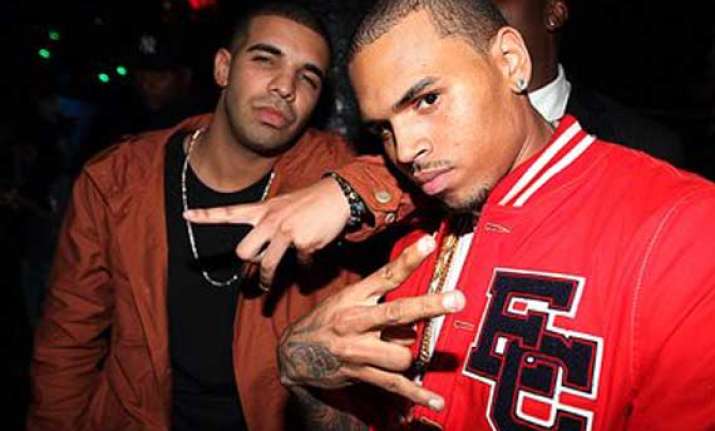 Los Angeles: Rappers Drake and Chris Brown have reportedly buried the hatchet and are working together.
Their relationship took a nasty turn after their infamous pub brawl last year. It was said they fought over their then common love interest - singer Rihanna.
However, Brown and Drake were together in a studio recently, reports femalefirst.co.uk.
"Hanging with Drake in the studio," Brown tweeted.
Although the post has since been deleted, it seems likely Drake could be a guest star on Brown's new album, "X", due in November.