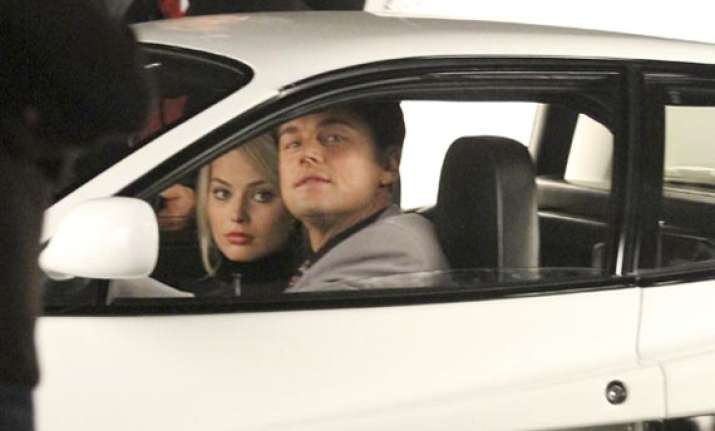 Los Angeles, Dec 18 : Actor Leonardo DiCaprio has fuelled rumours about his love life after he was seen leaving actress Margot Robbie's apartment last week.
DiCaprio, 38, and Robbie are working together in movie "The Wolf Of Wall Street".
"He stayed overnight," nypost.com quoted a source as saying.
DiCaprio was also seen getting close to Robbie on his birthday Nov 11.
DiCaprio recently broke up with Victoria Secrets' model Erin Heatherton after dating for almost 11 months. He has previously dated names like Black Lively and Bar Refaeli.