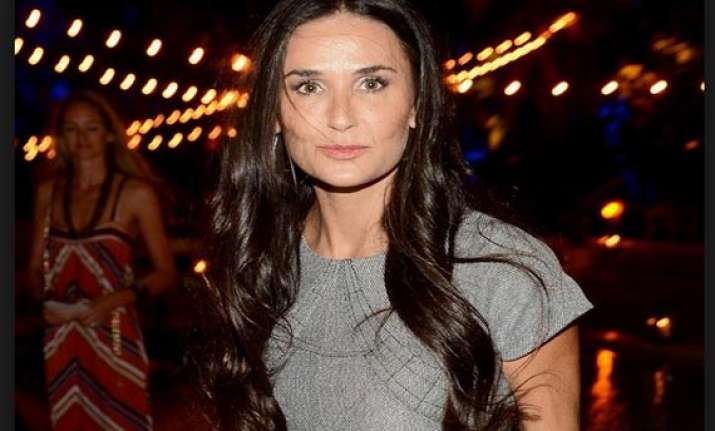 Los Angeles, June 4: Actress Demi Moore is reportedly seeking spiritual help too move on from the dilemma of her failed marriage with estranged husband Ashton Kutcher.
Moore and Kutcher ended their relation in 2011 when the latter was caught cheating in their six-year-old marriage. The actors filed for a divorce in 2012.
Moore is taking the help of Paddi Moore, a Mexico-based astrologer and counsellor, to help her cleanse her soul of the negative energy and restore her karma, reports nypost.com.
"Demi's been getting spiritual instruction. Paddi's helping Demi clear the negative energy out of her life. Demi's been focusing on strengthening her interpersonal relationship and trying to cleanse her karma of all the nastiness of the past," a source said.
"Demi has told those close to her that her sessions with the astrologer have been life-changing and they're helping her keep her demons in check," the source added.
While Moore is struggling to get over her part, Kutcher is dating actress Mila Kunis.