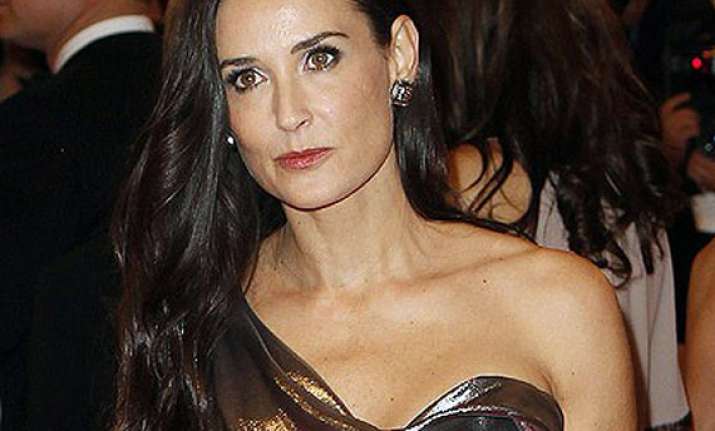 Sundance, Utah, March 3: Hollywood actor Demi Moore has reportedly left Cirque Lodge rehabilitation center and is on vacation at an undisclosed location, says a media report.

 After a January 23 health scare landed Moore in the hospital, the actor checked into the Sundance, Utah, rehabilitation center amid rumors that the actress was suffering from substance-abuse problems and a possible eating disorder.

Representatives for Moore have not commented publicly on the actress' hospitalization or what exactly she was seeking treatment for at Cirque Lodge.

"Because of the stresses in her life right now, Demi has chosen to seek professional assistance to treat her exhaustion and improve her overall health," Moore's rep said in a statement. "She looks forward to getting well and is grateful for the support of her family and friends."

However, audio of the 911 call made from Moore's Los Angeles-area home revealed that she was experiencing seizures after smoking an unidentified substance and that she had been "having some issues" in the lead-up to the incident.

"She smoked something. It's not marijuana, but it's similar to it," an unnamed female caller told the 911 operator. "It's similar to incense. She seems to be having convulsions of some sort."

"There has been some stuff recently that we're just finding out," another caller added. "She's been having some issues lately with some other stuff, so I don't know what she's been taking or not."

What exactly those "issues" are remains unclear. Cirque Lodge, according to its website, "is considered one of the nation's finest drug treatment centers providing services for alcohol and substance abuse" that offers "a dual diagnosis program, providing individualized addiction treatment and services for co-occurring mental health concerns."

The "exclusive and private" treatment the facility offers has attracted many celebrities dealing with addiction issues, including Lindsay Lohan, Mary-Kate Olsen, Eva Mendes and Kirsten Dunst. Though the location was not disclosed, sources close to the actress tell E! she is "on vacation" and is "in no rush to get back to L.A."

The source continued, "She's on total lockdown and only talking to a small group of people."