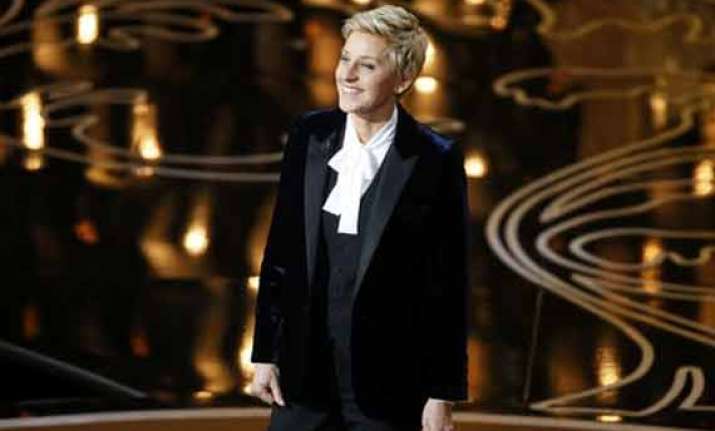 Los Angeles: Stand-up comedian and host Ellen DeGeneres wowed the audience at the 86th Academy Awards with her funny antics and did not spare any nominee.
The 56-year-old gave one of the better Oscar monologues in recent memory at the awards gala Sunday.
Below are DeGeneres' best zingers ranked by people.com:
1. On the night's biggest race: "There are so many different possibilities. Possibility no. 1, '12 Years a Slave' wins best picture. Possibility no. 2: You're all racist."
2. To Jennifer Lawrence, whose award-winning fall at the 2013 Oscars was the subject of an extended riff: "If you win, we should bring you the Oscar."
3. After running down the lineage of Bruce Dern, whose grandfather was governor of Utah, whose great-uncle was a renowned poet, and whose godmother was Eleanor Roosevelt: "What happened?"
4. On the Oscars' resemblance to a recent box office smash: "There are cameras everywhere, you're starving, Jennifer Lawrence won - it's 'The Hunger Games!'".
5. To Liza Minnellii: "Hello to the best Liza Minnelli impersonator I've ever seen. Good job, sir!"