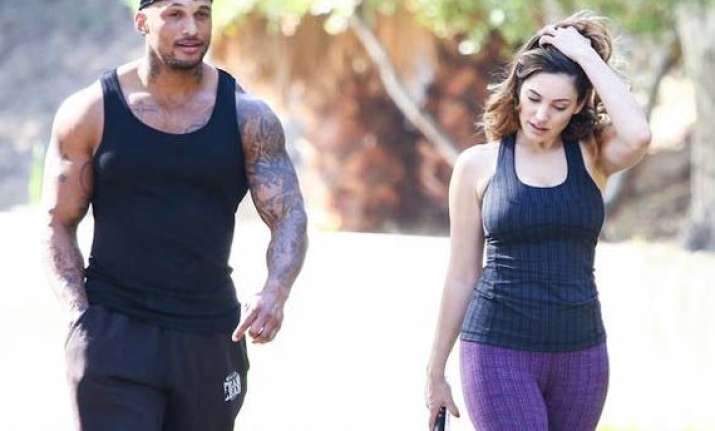 Los Angeles: Actor David McIntosh is hell bent on winning back his ex-girlfriend, actress-model Kelly Brook who dumped hium after growing suspicious of his contact with his ex-girlfriend Sarah Harper.
 
Since then, McIntosh has vehemently denied ever cheating on Brook and now a fresh report from The Sun claims the former "Gladiator" star is determined to win back his woman, reports dailymail.co.uk.
 
According to the publication, the 28-year-old is planning to come down to Los Angeles, where Kelly is filming US sitcom "One Big Happy", to talk things through.
 
"David feels hard done by and reckons there is still a chance they can save their relationship if they talk face-to-face," a source was quoted as saying.
 
"It seems unlikely that Kelly will entertain the idea but David wants to know for sure," added the source.
 
Meanwhile, 34-year-old Kelly wasn't showing a hint of heartbreak when she stepped out Saturday for lunch at The Next Door Café with a friend here.