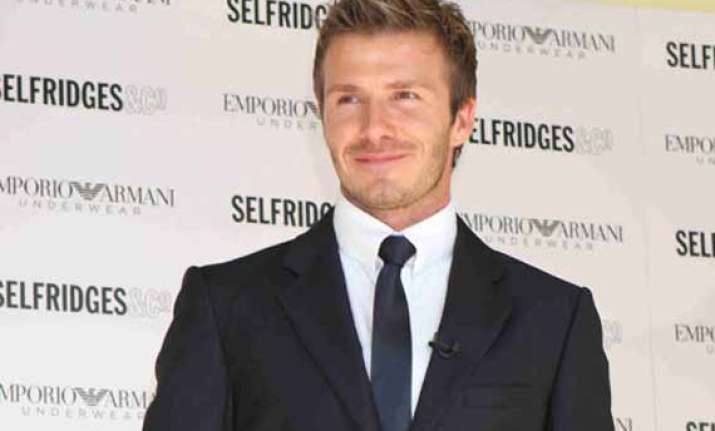 Los Angeles: Former soccer star David Beckham has been voted the best male celebrity 'suit wearer' in a new poll.
The 39-year-old managed to grab the top position, beating off competition from American singer-songwriter Justin Timberlake and actor George Clooney to top the poll by Institchu.co.uk, a way of ordering a custom-tailored suit online.
The online suit tailor asked 520 women to choose the male celebrity they thought looked best in a suit, with Beckham topping the poll as over a fifth of respondents voted for him, reports contactmusic.com.
"I chose David Beckham as the winner because he looks absolutely gorgeous when he's in a suit. He's a good-looking man anyway but I'm not sure what happens when he wears a suit, he just looks incredible. I could stare at him all day," said one of the respondent.
In second place was global superstar Timberlake, with 19 percent votes, while Hollywood actor George Clooney, who is often pictured in a stylish suit, came third with 16 percent votes.
He was followed by Prince Harry, with 13 percent of respondents saying they thought he looked the best in a suit.
"Made in Chelsea" star Spencer Matthews rounded off the top five with 10 percent votes.