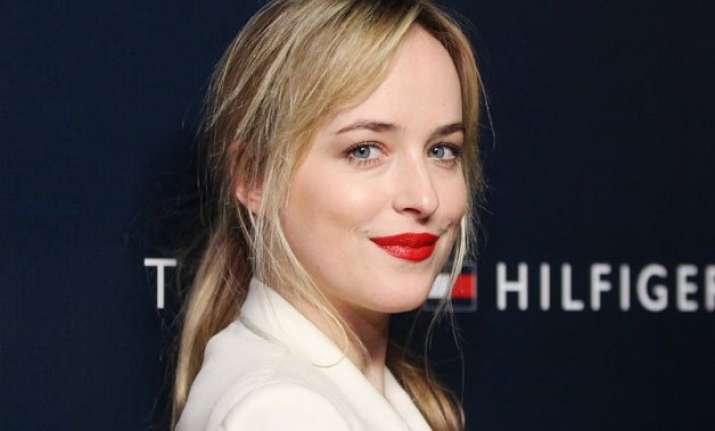 Los Angeles: Actress Dakota Johnson's parents Melanie Griffith and Don Johnson, who are both actors themselves, didn't want her to join the acting industry.
The "Fifty Shades of Grey" star said that while she attended high school, her parents were hoping their daughter wouldn't follow them into the industry, reports femalefirst.co.uk.
When asked if they pressured her not to act, she said: "When I was in high school, sort of, they wanted me to study. But I wasn't into it."
The 25-year-old's father was instrumental in bringing her up and she joked that she had even learnt how to shoot a gun before her teenage years.
She said: "I think before I was nine, he taught me how to ride a horse, a motorcycle, drive a car, shoot a gun."