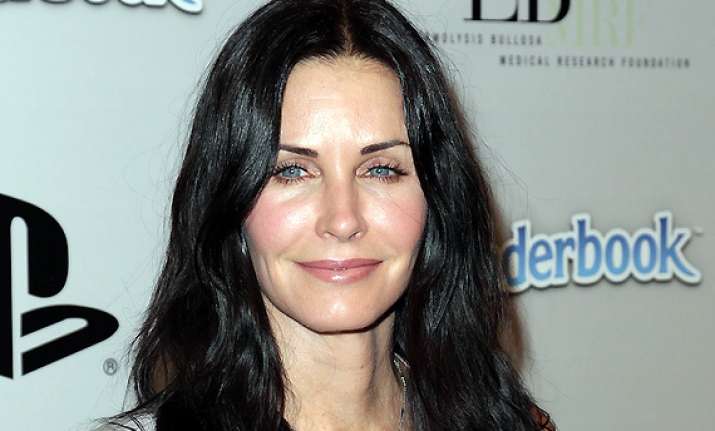 Mexico City: Actress Courteney Cox broke her wrist while holidaying in Mexico and had to cut short her trip.
The 49-year-old was in Cancun with friends when she slipped and fell.
The "Friends" star tried to break her fall, but her wrist got snapped. Doctors came to her hotel room and confirmed it was pretty bad, reports tmz.com.
The doctors have put a cast on the busted limb. But Courtney didn't wish to take any chances and booked a private jet to take her stateside. She wants to get treated by her own physicians. It's unclear if surgery will be necessary.