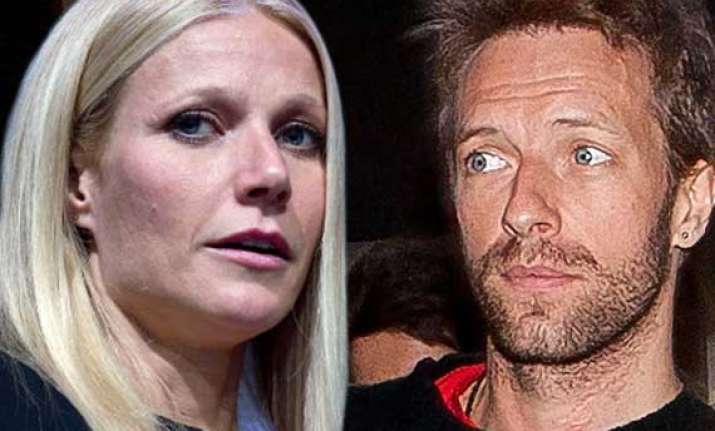 Los Angeles: Coldplay frontman Chris Martin says his personal issues played a part in his marital split from actress Gwyneth Paltrow and he doesn't blame anyone else for it.
In an interview with BBC Radio 1's Zane Lowe, the singer gave an insight into troubles within his 10-year marriage to the actress, reports dailymail.co.uk
"About two years ago I was a mess really because I can't enjoy the thing that we are good at and I can't enjoy the great things around me because I'm burdened by this," said the 38-year-old.
"I've got to not blame anyone else and make some changes. I wouldn't use the word breakdown, this was more a realisation about trying to grow up basically," he added.
He said that "if you can't open yourself up, you can't appreciate the wonder inside. So, you can be with someone very wonderful, but because of your own issues, you cannot let that be celebrated in the right way."
"What changed for me was - I don't want to go through life being scared of it, being scared of love, being scared of rejection, being scared of failure," he added.
Martin also shared how the couple's troubles began.
"Up to a certain point in my life, I wasn't completely vulnerable and it caused some problems. If you don't let love really in, then you can't really give it back," he said.