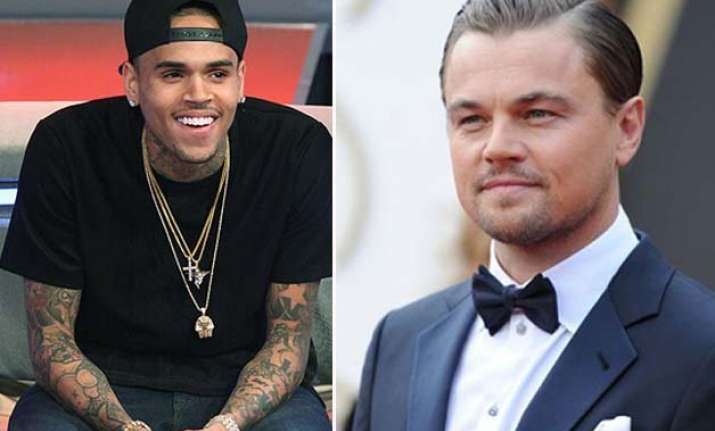 Los Angeles: Singer Chris Brown says he is not "jealous" of his former girlfriend Rihanna's rumoured new boyfriend Leonardo DiCaprio and thinks she's made a good choice with the actor.
Speaking on a radio station, the 25-year-old gave Rihanna, 27, a back-handed compliment saying she's gone "up" by dating DiCaprio, 40, reports femalefirst.co.uk.
"I respect her enough to respect her privacy and her space, because I can't believe everything I hear in the news. But what I see, I'll be like, 'OK cool, there might be something else going on'.
"I'm gonna have to give her that, because you know what? Ain't nowhere else you could went though. High five. You can only go up, and that's the upper, upper echelon... I'm not even a hater. I'll give you a slap on the back, b**ty, everything, 'Hey, do your thing. Good game.'
"In that situation, I just tip my hat. I'm not a hater. I'm not envious, I don't feel jealous. Do your thing. I can't have it all, brother."
Despite his comments, Brown has now vowed to stop speaking about his former partner.
After the interview, he tweeted: "I've given the world enough opinions. I'm not doing no more interviews unless it's about my art or music. It's nothing else anyone needs. Don't ask me about Drake or Rihanna. Anything u need to hear is in all our music. #500 (sic)."