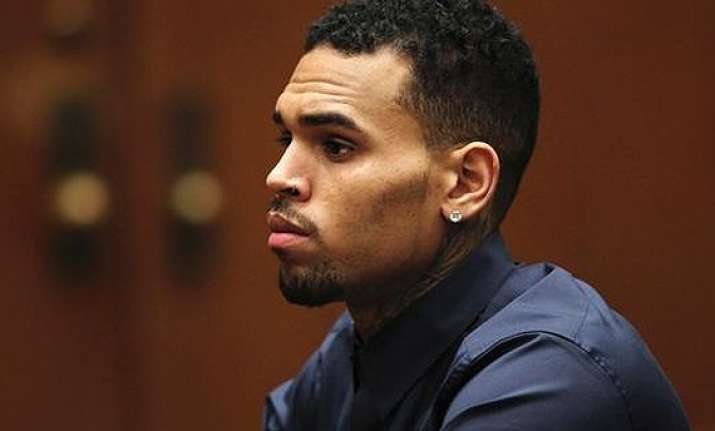 Los Angeles, Singer Chris Brown's bodyguard Chris Hollosy, accused of attacking the singer's fan Parker Adams outside a hotel here, has been adjudged guilty by a court.
Brown has been awaiting trial on misdemeanour assault charges, which stem from a 2013 altercation with a fan outside a Washington DC hotel. It is alleged that the 24-year-old struck the fan, named Parker Adams, on a sidewalk where he had been posing for pictures, reports contactmusic.com.
Brown's bodyguard Christopher Hollosy was also charged in connection with the incident.
Now that Hollosy has been found guilty, things are looking bleak for the troubled rapper who has been jailed since March 14 after he was kicked out of the second rehab programme for rules violations.
If found guilty, Brown could receive probation in the District of Columbia, but a Los Angeles judge is waiting on the verdict before deciding whether the singer will remain jailed in California.
If he's acquitted, Brown's lawyer will have the chance to argue that he should be allowed to make his own way back to California for a probation hearing. If not, Brown will have to take another ride on "Con Air", the federal inmate transport system.
With Hollosy's verdict in, Brown's trial is now free to begin Tuesday.