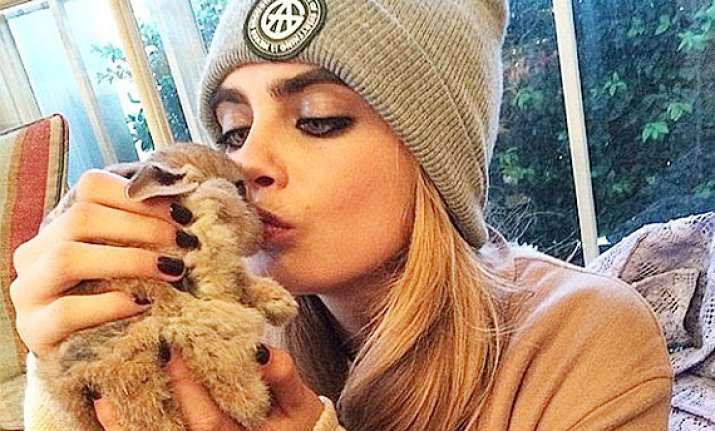 London: Model-turned-actress Cara Delevingne's bunny rabbit Cecil has its own social media account on Instagram, and the celebrity pet has been welcomed warmly by her over 5.2 million followers.
The British supermodel created her furry friend's account Wednesday, and within 15 minutes, Cecil had amassed a whopping 7,000 fans, reports dailymail.co.uk.
The 21-year-old model posted a photograph in which she is kissing Cecil while holding him up.
"Meet my new bunny @cecildelevingne," she informed her followers, who were quick to respond with their 'likes' and follows of the little guy.
With just two reposted photos on his page, within four hours, Cecil was being followed by over 22,600 people around the world. The numbers are only on the rise.