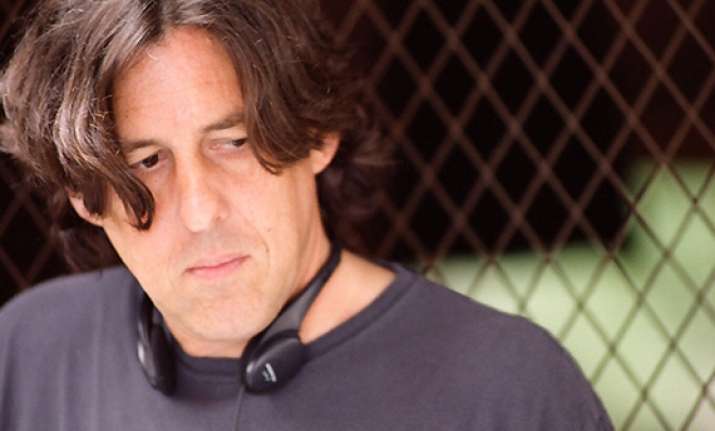 Los Angeles, Dec 13: Acclaimed director Cameron Crowe ("Almost Famous," "Jerry Maguire") says he gets to live out his childhood dreams of being a DJ on his movie sets.

"When I was kid I always thought, I want to be a DJ when I grow up," said Crowe while promoting his latest film, 'We Bought a Zoo.' "This writing thing's going to drop away at some point and I'm going to get to be a DJ! And I ended up here being kind of a director-DJ I guess."

Cameron's previous films used music extensively to set the scene and help tell the story. 'We Bought a Zoo' features a soundtrack composed by Sigur Ros front man Jonsi at Crowe's request, but music played an integral part in production as well.

"He creates this environment with music and it's playing during the takes and after and before and he invites all of us to bring in our own music and to bring in our own theme and what moves us and what helps us kind of get into our character," said actress Scarlett Johansson.

"And normally that's a kind of trick that actors, not a trick, but it sort of, actors use that as their motivation or as there back up to kind of get them into the mood. But you very rarely share what's in your headphones with the whole crew. So it becomes this big kind of musical, open environment. And it's very touching actually. It really is a very helpful tool, I think, and it's sort of an indicator as to what the goal of the scene is and what the kind of vibe is of it." She added.

Crowe says there's no magic to it, really, it's just a matter of putting his actors comfortably in character.

"Sometimes I try and pick the music that's going to end up being in the movie at the end and sometimes I ask them to bring their own music and I can play it while they're acting or getting ready to act," he said. "What I found is that it kind of drops a layer away. You become that person that gives yourself over to music and the kind of the poetry of music. And then when they kind of take that wide open feeling and bring it to what they're acting it's cool. It sounds and feels different. And so it doesn't work for everybody, but this whole cast is filled with music lovers so it worked."

'We Bought a Zoo' stars Matt Damon as a father who relocates his family to the country in order to reopen a struggling zoo.