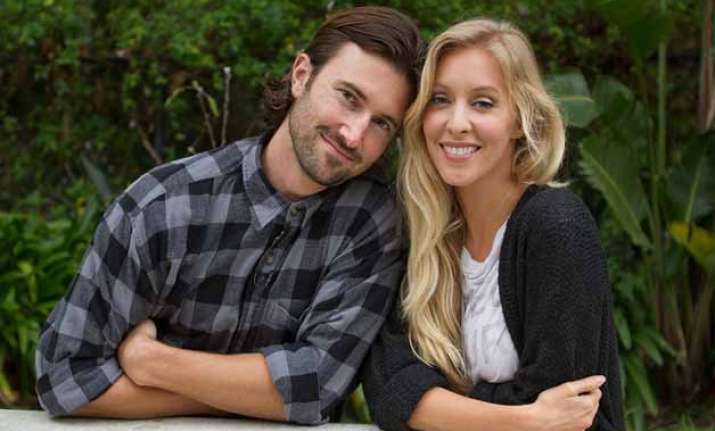 Los Angeles: Former athlete and TV personality Bruce Jenner's son Brandon Jenner and his wife Leah are expecting their first child together.
Leah announced the news on Instagram on Sunday by posting a photograph of her baby bump, reports aceshowbiz.com.
In the image, Leah is seen caressing her baby bump while being kissed by Brandon on the cheek.
The 32-year-old TV personality is seen wearing a green coloured dress in the photograph, which she captioned: "Well, it's time we share the good news. We're having a baby."
Brandon married Leah on May 31, 2012 in Hawaii outside the St. Regis Princeville Resort.
At that time, they were feted by family members including Bruce, Kris Jenner, Kendall Jenner and Kylie Jenner. Brandon's step sisters Kim Kardashian, Khloe Kardashian and Kourtney Kardashian were unable to come due to work commitments.