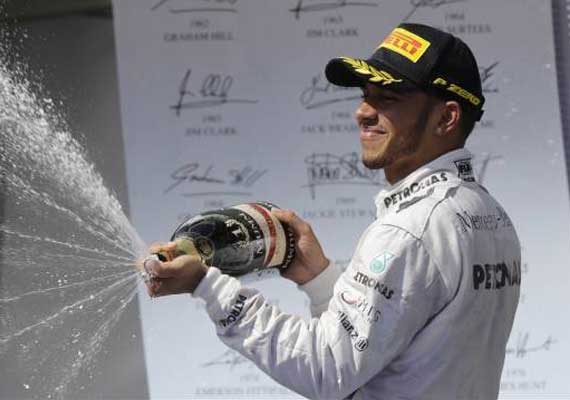 Los Angeles, July 29: British director Stephen Frears is looking to bring Lance Armstrong's story to the big screen, the Deadline entertainment blog reported.
Actor Ben Foster is nearly ready to sign on to play the disgraced American former cyclist in the film project, which has been written by John Hodge ("Trainspotting").
The screenplay tells Armstrong's story from the time he learned he had been diagnosed with testicular cancer until he confessed that he used performance-enhancing drugs to win all seven of his Tour de France titles from 1999 to 2005.
Filming will begin as early as this fall, Deadline reported.
Frears received a best-director Oscar nomination in 1990 for "The Grifters" and again in 2006 for "The Queen".
Two other feature-length Hollywood films about Armstrong, which Warner Bros. and Paramount Pictures are working on, are in the development stage.
Armstrong inspired millions worldwide by successfully battling cancer and becoming one of the greatest road cyclists of all time, but suspicions that he was not riding clean dogged him during and after his career.
Finally, Armstrong, who had denied cheating for years, was stripped on his Tour de France titles after refusing last year to defend himself from allegations compiled by the US Anti-Doping Agency.
Since admitting to using the blood-booster EPO and other PEDs early this year in an interview with Oprah Winfrey, Armstrong has defiantly stated that it would have been impossible to win the Tour without doping.
"My name was taken out of the palmares (list of achievements) but the Tour was held between 1999 and 2005 wasn't it? There must be a winner then. Who is he? Nobody came forward to claim my jerseys," Armstrong told French daily Le Monde last month.