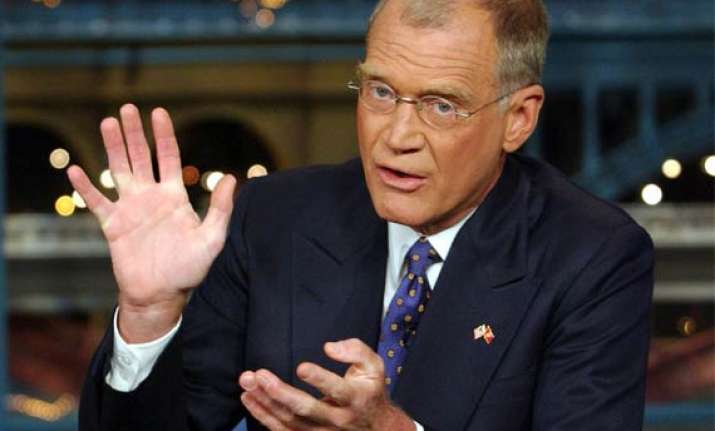 New York, Popular chat show host David Letterman has said he will retire when his contract of "The Late Show" ends next year.
The comedian broke the news of his prospective retirement to TV viewers himself, reports dailystar.co.uk.
He said: "The man who owns this network, Leslie Moonves, he and I have had a relationship for years and years and years, and we have had this conversation in the past, and we agreed that we would work together on this circumstance and the timing of this circumstance.
"And I phoned him just before the programme, and I said 'Leslie, it's been great, you've been great, and the network has been great, but I'm retiring'.
"I just want to reiterate my thanks for the support from the network, all of the people who have worked here, all of the people in the theatre, all the people on the staff, everybody at home, thank you very much."
The 66-year-old began hosting CBS's "The Late Show" in 1993. Before that, he had presented "Late Night with David Letterman" for 11 years.
An Emmy-award winning host, he got a standing ovation from the crowd at the Ed Sullivan Theater in New York following his surprise announcement.