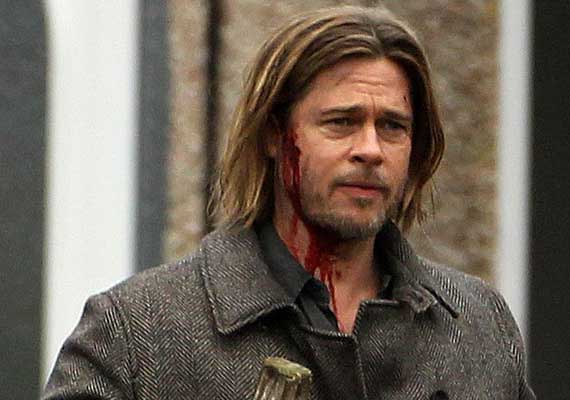 London, July 25: Actor Brad Pitt will be seen driving tanks in his upcoming film "Fury" and he is being trained to maneuver the armoured vehicle.
Based on a World War II epiosode, the 49-year-old actor stars as a US soldier on a mission behind enemy lines in "Fury", being directed by David Ayer. It also stars Shia LaBeouf.
The producers have laid on training sessions for Pitt and his co-stars in Wiltshire and Germany with the idea of making the battle scenes more realistic, reports thesun.co.uk.
"These bootcamps will involve hardcore physical exercise as well as advanced tank driving," said a source.
"Steven Spielberg did a similar thing on 'Saving Private Ryan'. It really made the actors feel like they were soldiers," the source added.
"Fury" is said to be releasing next year.