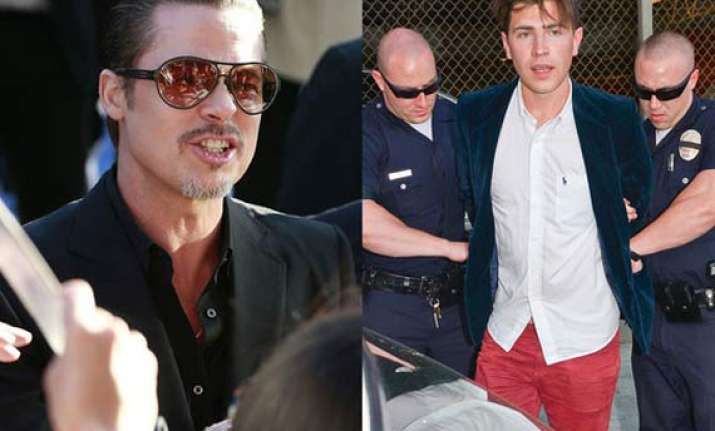 Los Angeles: Ukrainian reporter Vitalii Sediuk, who attacked Hollywood star Brad Pitt at the premiere of "Maleficent", has been ordered to stay at least half a km away from all red carpet events.
Sediuk, who hit 50-year-old Pitt in the face and broke his designer sunglasses at the Hollywood premiere of his fiance and actress Angelina Jolie's new movie Wednesday, was sentenced to three years probation, 20 days of community labour and was ordered to undergo a year of psychological counselling in court Friday, reports contactmusic.com.
The accused, 25, faced four charges, including battery; unlawful activity at a sporting event, theatrical or exhibition; assault; and unlawful delay or interference of a sporting event, theatrical or exhibition. But the latter two were dropped after he reached a plea deal.
The judge has ordered Sediuk to maintain his distance at all red carpets, movie premieres and entertainment events in the future.
Sediuk was released from police custody after appearing in court, but he has been told to attend a hearing on July 8 to prove his enrolment in a counselling program.
The reporter was fired from his country's channel 1Ư earlier after he attempted to put his head under actress America Ferrera's dress at the Cannes International Film Festival May 17.