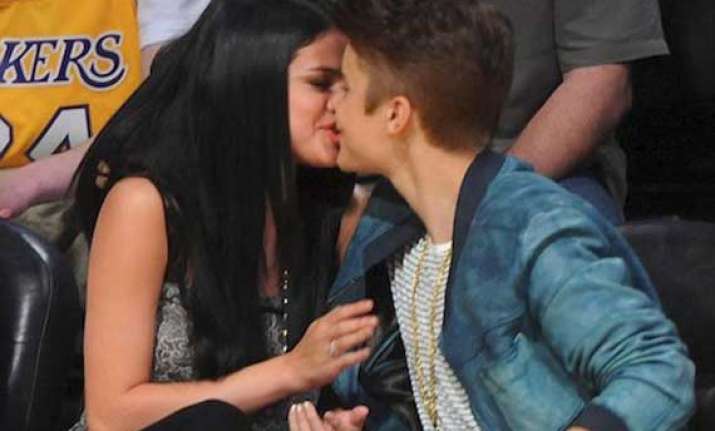 Los Angeles, Dec 24 : Singer-actress Selena Gomez, who split with Justin Bieber last month only to get back together later, were spotted kissing at an airport.
Gomez split from Bieber in November and it was reportedly said that the break-up involved another woman.
Bieber and Gomez looked very loving as they snuggled in a chair, with the latter sitting on the former's lap.
The pop star had his hand on the singer's waist, and she wore a smile as he leant in for a smooch at the Salt Lake City airport, reports dailymail.co.uk.
"They were very affectionate with each other. They were kissing on and off and they just sat together and talked and looked totally in love," an eyewitness told radaronline.com.
Both were then wrapped up for their Utah getaway, with Bieber in a blue padded coat and Gomez in a khaki number. Both sported black jeans and knitted hats.