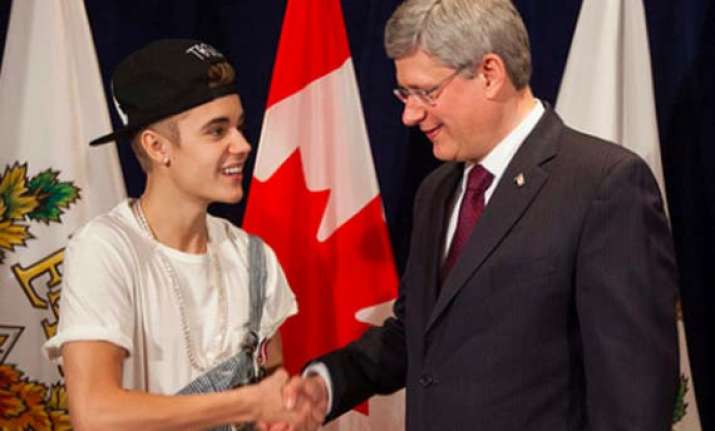 Ottawa, Nov 26: Singer Justin Bieber has been awarded with the Diamond Jubilee medal by Canadian Prime Minister Stephen Harper here.
The Diamond Jubilee medal marks the 60th anniversary of Queen Elizabeth II's accession to the throne. The honour is to recognise "significant contributions and achievements by Canadians", reports local newspaper the Edmonton Sun.
The 18-year-old singer shared the picture of the ceremony, which took place Nov 23, on his Twitter account and also wrote about the outfit he wore for the event.
"I met the Prime Minister in overalls," Bieber tweeted.
The prime minister also mentioned the ceremony in one of his tweets saying: "Was happy to present Justin Bieber with a Diamond Jubilee Medal."