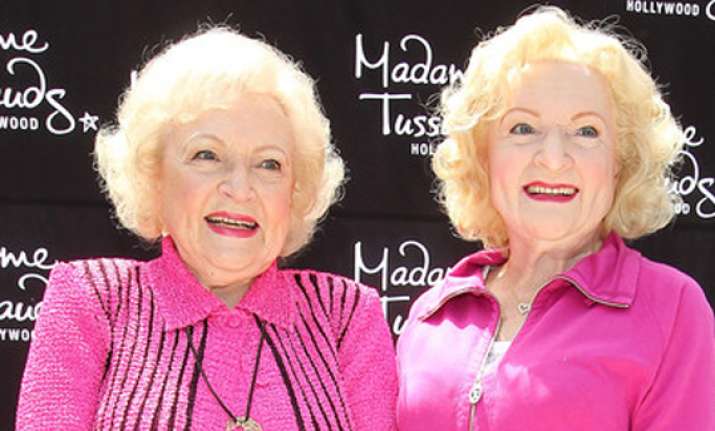 Los Angeles: Betty White has become the oldest celebrity to get a Madame Tussauds makeover, as a figure of the actress was unveiled in Hollywood on Monday.
The 90-year-old comic-actress quipped, "You know, the only thing that hurts me: Why did they wait to do this 'til I was 90? I mean, a few decades ago would have swell."
White's likeness joins a bounty of those of other Hollywood stars and legends, such as Marilyn Monroe, George Burns and Lucille Ball.
"Incredible, just incredible" White said of her own wax figure.
"When I look and see ? not only the costume and all that stuff - she's got more hair than I do - but, otherwise, the fact that they put each of those hairs in one by one and the work that goes into this. I couldn't wait to see it, and I'm really impressed."
Some of White's best-known credits include "The Mary Tyler Moore Show" and "The Golden Girls."
The actress currently stars in TV Land's "Hot in Cleveland."